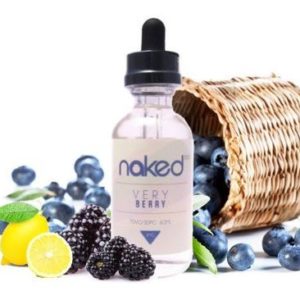 Naked – Very Berry
Comes in 60ml Size Bottles.
Product Description
The refreshing taste of Naked 100 Very Berry e-liquid provides a mouth-watering taste of blueberries on the inhale blended with blackberries and notes of candied lemon on the exhale.
If you're a berry lover, Very Berry ejuice will not disappoint and you keep satisfied all day long.
70%VG
30%PG
Only logged in customers who have purchased this product may leave a review.