Vape and Tobacco Shop | Joost Tobacco Standale | Michigan
STORE HOURS
Monday – 9:00am – 9:00pm
Tuesday – 9:00am – 9:00pm
Wednesday – 9:00am – 9:00pm
Thursday – 9:00am – 9:00pm
Friday – 9:00am – 9:00pm
Saturday – 9:00am – 9:00pm
Sunday – CLOSED
Swing By Your Neighborhood Tobacco Shop in Standale
Browse Our High-Quality Tobacco and Vape Products at Our Smoke Shop in Standale. 
We're a Premium Smoke Shop
At Joost Tobacco Standale, we carry a wide selection of tobacco and vape products. You've come to the right place if you're looking for high-quality chewing tobacco, cigars, e-liquids, and more. We're the largest independent supplier of tobacco products in Michigan. 
We stock everything you're looking for at our Standale location on Lake Michigan Drive. If you're inexperienced in the world of tobacco, no problem. Our sales associates can help you find everything to need to get started. 
Visit our Standale tobacco shop or give us a call today to learn more. 
[
Contact Us
]
Your One-Stop Smoke and Vape Shop
From tobacco to vape products, you'll find everything you need at our store.
We have an impressive selection of premium cigarettes. You'll find both imported and domestic brands at our store. We also carry many cigarette accessories. Browse our catalog of snuffers, filters, bubblers, wraps, pipes, and cigarette cases. 
Joose Tobacco Standale also sells chewing and pipe tobacco. We also carry tobacco-free options for people who like nicotine or flavor.  
You can find filtered and domestic cigars for high-quality smoke at our shop, too. We offer many cigar options, in various types and flavors. Our cigars have been expertly crafted by cigar makers from around the world. 
In addition to carrying a wide range of tobacco products, Joost Tobacco Standale also offers vape products. Some of our most popular items include e-liquids, starter kits, tanks, mods, and more. We carry brands like Strange Clouds, Joost, Hyve, and Chubby Vapes. 
If you can't find what you need, no problem. Just check in with one of our staff members and they'll help you out. 
How Our Process Works
Step One: Explore Our Products
You're welcome to come into our smoke shop to look for tobacco products. Our friendly staff members are available to help you select the best products for you. 
We also offer convenient curbside pick-up if that's easier for you. Call our Standale location at 616-805-4475 to place an order. You can also find more information here. 
Step Two: Make New Friends
Learn about everything Joost Tobacco Standale offers when you come in to shop or to pick up your curbside order. 
Step Three: Love Your Products
Joost Tobacco Standale will quickly become your usual spot for tobacco products in Standale. 
Hear What Our Happy Customers Have to Say
Joost Standale is by far my favorite place to get my juice, and vape accessories. Between the wonderful staff and quality, cost-friendly product, you'd be hard-pressed to find a more comfortable shopping experience.
Why Shop at Joost Tobacco Standale
Since 2013, Joost Tobacco Standale has been the leading vapor and tobacco company in Western Michigan. We take the time to understand the expectations, needs and wants of our community. With that information, we can create an exceptional experience for everyone that walks through our door. 
We offer our customers high-quality products from the best brands in the market. Our team is knowledgeable, welcoming, and energetic. We aim to provide our customers with the information they need to make informed purchases. 
How Much Do Our Tobacco Products Cost?
At Joost Tobacco Standale, we pride ourselves on offering affordable prices for exceptional products. We don't overprice our items. Our goal is to maintain a high-quality selection of tobacco products for our customers at low costs. 
Sign-up for our Gold Club to receive exclusive promotions and offers. 
Shop at the Leading Tobacco Shop in Standale
Our friendly staff members are ready to welcome you into our tobacco shop in Standale. We look forward to helping you find the best tobacco and vape products available for your needs. Stop by our Standale smoke shop today. 
[
Contact Us
]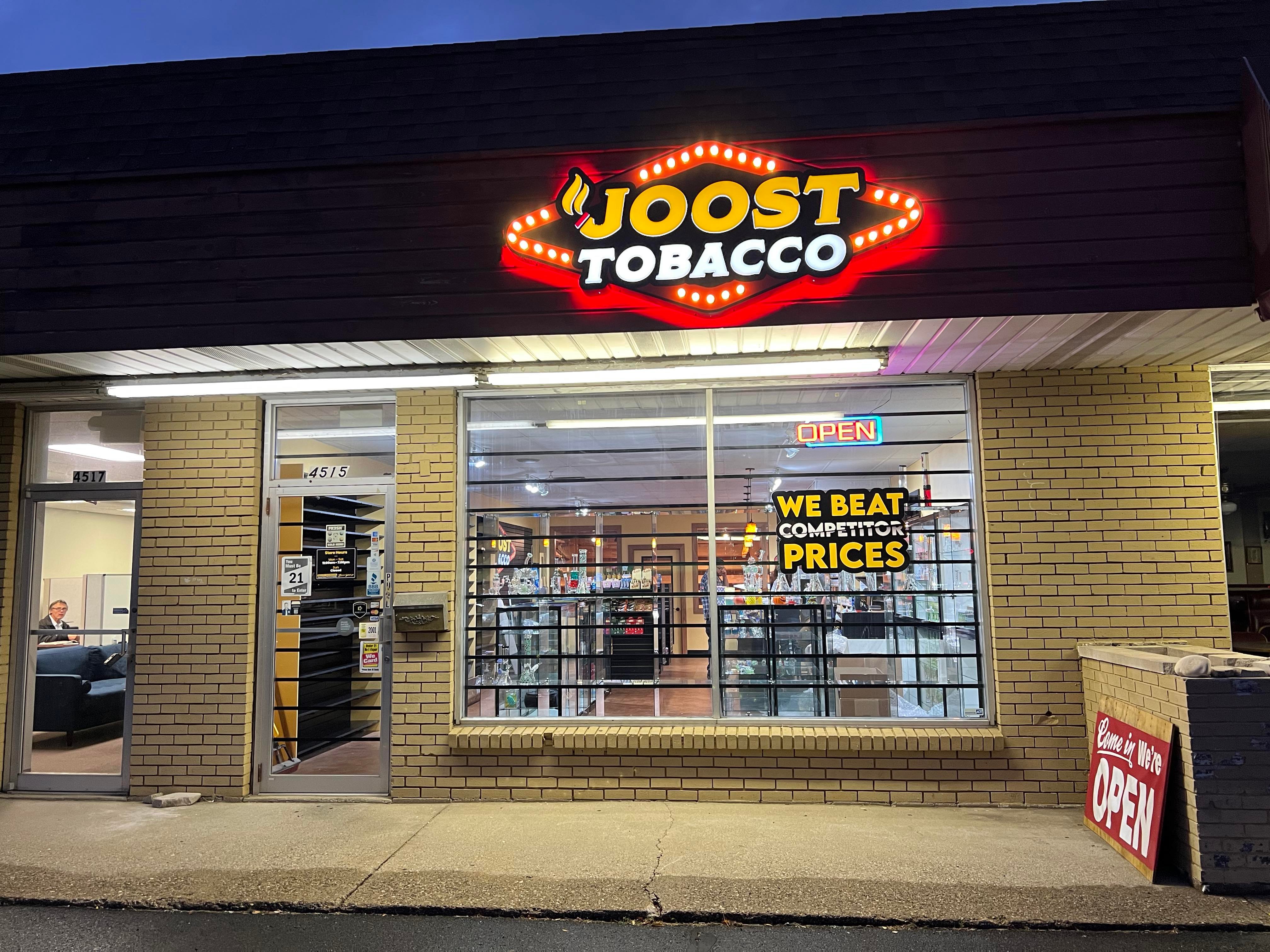 ---
The staff is great. They always have an answer for your questions and are always very welcoming when you walk in. There products have been nothing but great everytime I have bought somthing!

Anthony - Google Review on Joost Vapor Standale
---
Joost Standale is by far my favorite place to get my juice, and vape accessories. Between the wonderful staff and quality, cost-friendly product, you'd be hard-pressed to find a more comfortable shopping experience.

Abe - Google Review on Joost Vapor Standale