Joost Vapor Local Vape Shop in Grandville, Michigan
STORE HOURS
Monday – 11:00am – 7:00pm
Tuesday – 11:00am – 7:00pm
Wednesday – 11:00am – 7:00pm
Thursday – 11:00am – 7:00pm
Friday – 11:00am – 7:00pm
Saturday – 11:00am – 7:00pm
Sunday – CLOSED
We've Got the Best Vape Collection in the Game
Vaping has evolved multiple times over the past decade, and Joost Vapor has been here to support Grandville vapers along the way.
We provide a huge and ever-expanding collection of e-cigarettes, e-juice, and more, including several well-known brands and our signature line, all at reasonable pricing. Enjoy our huge collection of affordable vape mods, tanks, and other vaping and smoking accessories!
We recognize that this is a constantly evolving market, and we do our best to keep up with all of the latest and greatest products available. We're also working on expanding our product line to include tobacco products and accessories as well.
Visit Joost Vapor Local Vape Shop in Grandville, Michigan, today!
The Joost Vapor Difference
If you're looking for the perfect vape device, Joost Vapor is here to help. Whether you're a beginner who's looking to buy your first vape or someone looking to upgrade to the latest hardware, we're happy to assist you. Stop by our Grandville location today to experience the Joost Vapor difference.
Your Safety Comes First
Safety is always our priority, which is why we manufacture all of our premium e-liquids in ISO 1000 class 6 clean rooms. By manufacturing our products in a clean, fully automated lab, we ensure the safest, premium quality e-liquids on the market today.
Impressive Selection of E-Juice Flavors
If you are looking for fruity, menthol, or specialty flavors, Joost Vapor has them all. Our collection of vaping juices includes only the most reputable brands in the industry and our premium in-house e-liquids.
Plus, our staff has extensive knowledge about every type of e-juice you can find on our shelves. We want to make sure that you leave with all of your questions answered.
Focused on Quality
Unlike many "big box" retailers, we focus on quality and handpick every item to ensure it meets our high standards. You will find high-quality e-liquid and hardware for sale in our upscale, professional vapor store. Visit our Grandville vape store today and see for yourself!
Hundreds of Happy Customers
Due to our high standards of quality, we have some of the best 5-star reviews in the industry. Check out what people have to say about our Grandville smoke shop here.
Been going here since they opened, tried a few other shops but didn't come close to the service which has brought me back. Keep up the good work. - Brian - Google Review on Joost Vapor Grandville
Visit the #1 Vape Shop in Grandville Today
Whether you are looking to restock on e-liquid and hardware or buy an entire e-cig starter kit, Joost Vapor has you covered. Our products are of the highest quality at an affordable price.
Just starting out with vaping? No worries! Our friendly staff is here to answer all your questions and help you make the right choice based on your needs, even if this is your first time visiting a vape shop.
Stop by our Grandville vape shop today or give us a call at (616) 965-1322 for more information.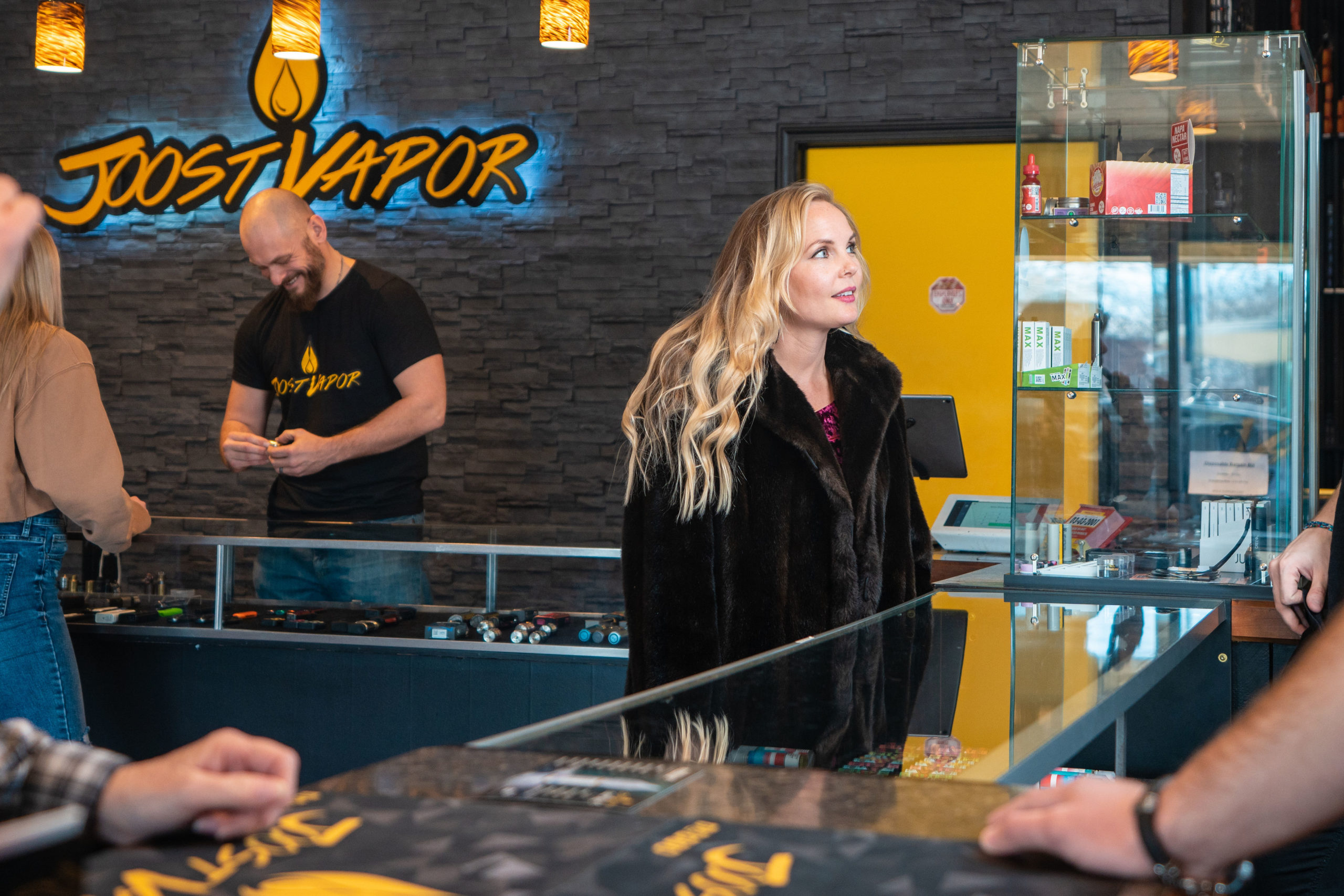 ---
Joost Vapor is my one-stop go-to shop for all my vaping needs. They have many premium juices for sale, as well as many house blends.

Josh - Google Review on Joost Vapor Grandville
---
Been going here since they opened, tried a few other shops but didn't come close to the service which has brought me back. Keep up the good work.

Bryan - Google Review on Joost Vapor Grandville
---